A unique, interdisciplinary Symposium on the History of Astronomy and Origins of Baseball in Memory of Historian Craig B. Waff,
under the auspices of the Antique Telescope Society and the Vintage Base Ball Association,
was held at the Cincinnati Observatory Center from Friday evening June 27 through Saturday night, June 28, 2014.
It was a perfectly lovely tribute by Craig's friends and colleagues to his work, significance, legacy, and generous character.
Abstracts/bios plus program including remembrances from fellow historians are at left. Photos of some symposium highlights are midway down the page.
As an informal proceedings, talks are listed below; those marked with an asterisk (*) have links to text and/or slides (if available) in the far left column.
(script of Butrica's video uploaded March 16, 2015; roll mouse over images below - some browsers will reveal hidden type describing image)


Friday evening, June 27, 2014
*"Daddy and Mentor" - Roxana Bell, Evergreen graduate, Craig Waff's daughter
*"The Gumshoe Historian Strikes Again!" - Trudy E. Bell, science journalist, Craig Waff's SO
"Cosmic Encounters: The Impact of Finding Extraterrestrial Life," Steven J. Dick, Library of Congress, former NASA Chief Historian, Craig's close friend
"The Cincinnati Observatory: Introduction and Tour," John E. Ventre, COC Historian

Saturday, June 28, 2014
*"Poised to Grow: The Knickerbocker Base Ball Club, the Knickerbocker Rules, and the New York Game, 1845-1854" - Robert Tholkes, contributor to SABR publications and to the journal Base Ball
*"The Correspondence of William Huggins: Putting Meat on the Bones of the Scientist's Account," - Barbara J. Becker, Professor (retired), University of California, Irvine
*"Teaching Astronomy in Ante-Bellum American Colleges," Marc Rothenberg, Agency Historian, National science Foundation
*"Before the Chicago Cubs: Baseball Comes to the Windy City" - Bruce S. Allardice, Professor of History, South Suburban College
*"The Lost Reds Champions of '39 and '40" - Leo Bradley, Chair/Professor, Department of Educational Leadershhip and Human Resource Development, Xavier University
*"Who Invented the Solar System?" - Nick Kanas, Professor Emeritus, University of California, San Francisco
*"You Seem Familiar? The Comet of 1744" - Lawrence D'Antonio, Professor of Mathematics, Ramapo College
" A 'most spirit stirring event': The Discovery of Neptune and Why It Sparked a Firestorm of Controversy" - Robert W. Smith, Professor, History of Science, University of Alberta
"Red Stocking Revolution" - Greg Rhodes, founding director, Cincinnati Reds Hall of Fame
"Baseball's Oldest Professional Team?" Chris Eckes, Chief Curiator, Cincinnati Reds Hall of Fame
*"Craig Waff: Historian of Space and Astronomy, A Personal Voyage" - Andrew J. Butrica, NASA contract historian, Craig's close friend
*Keynote: "Craig Waff: From the Earth to the Moon and Into Deep Space" - Steven J. Dick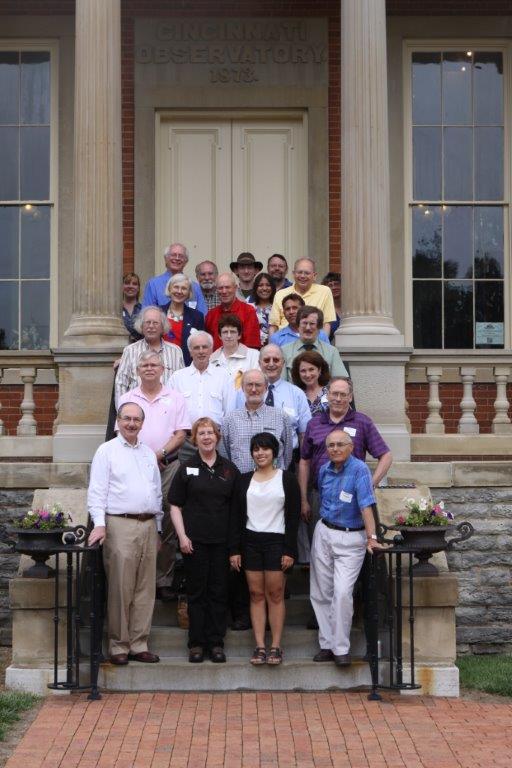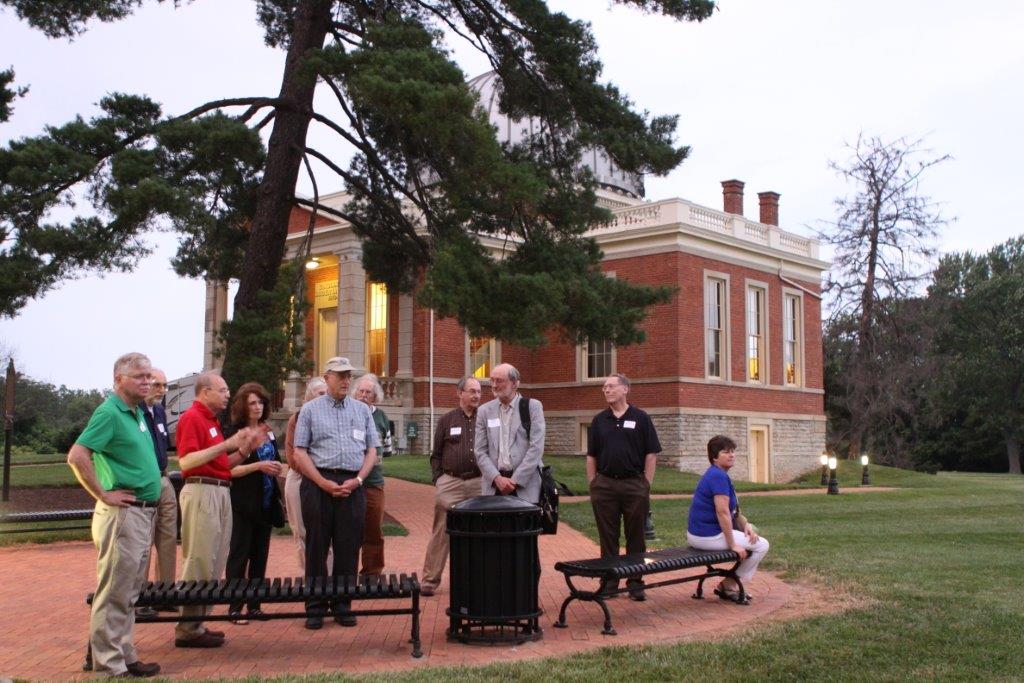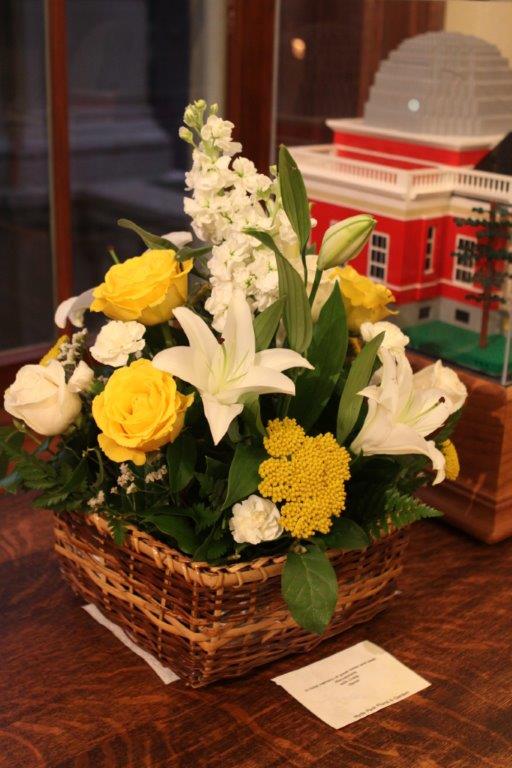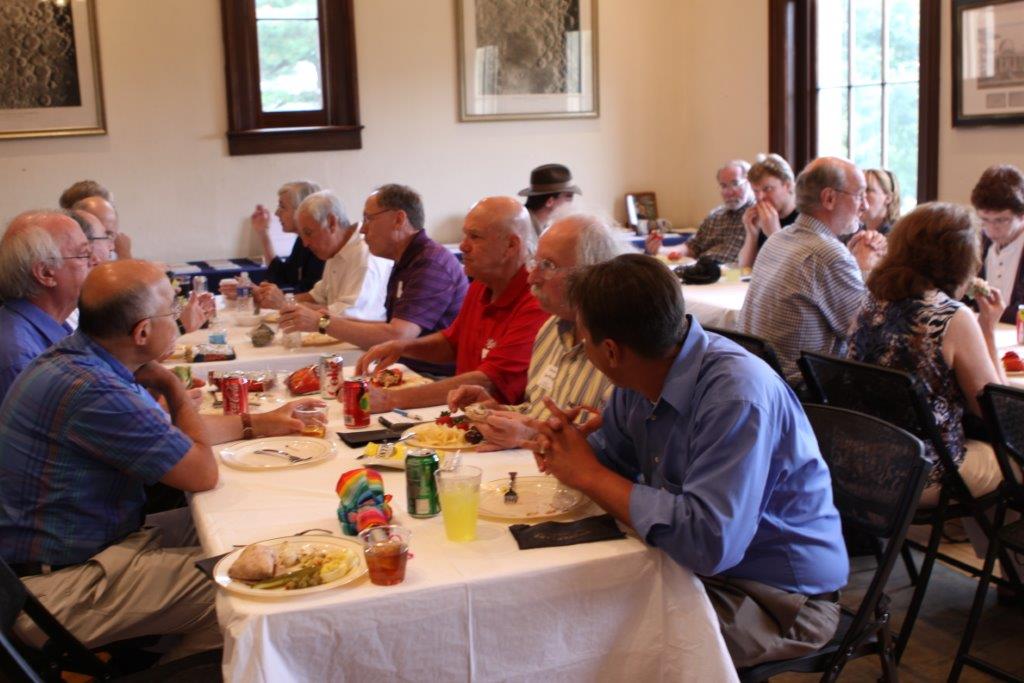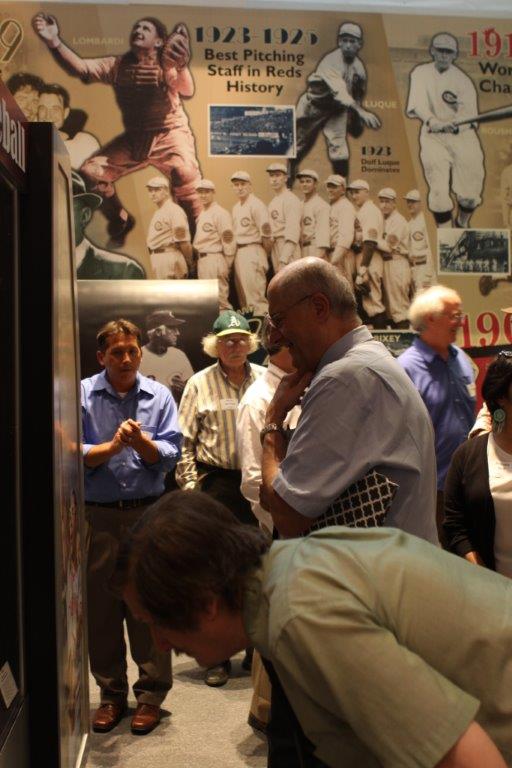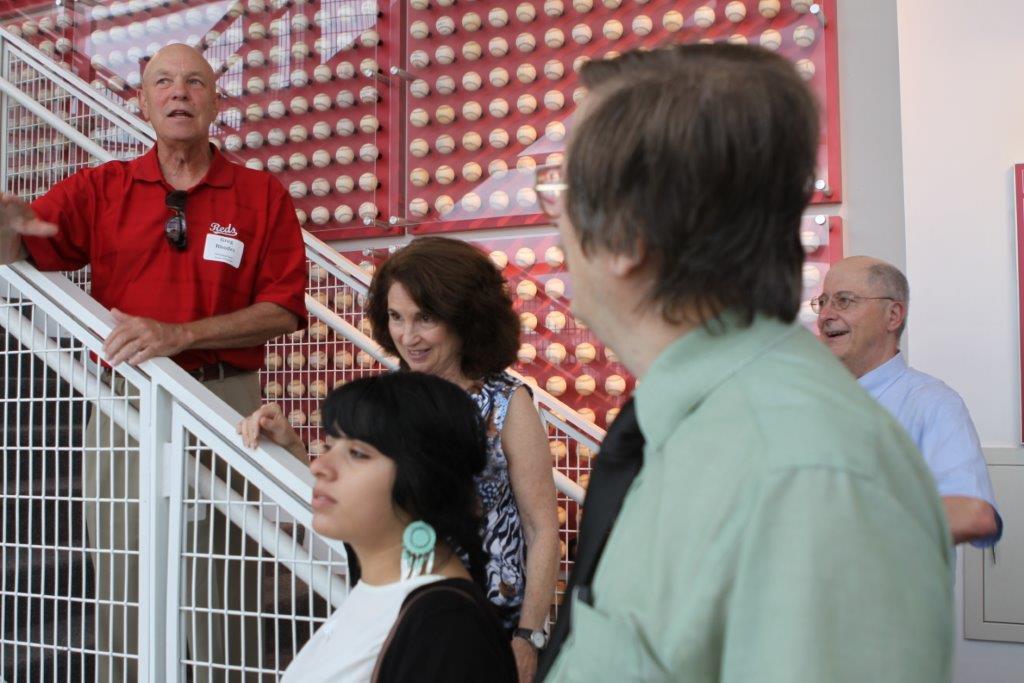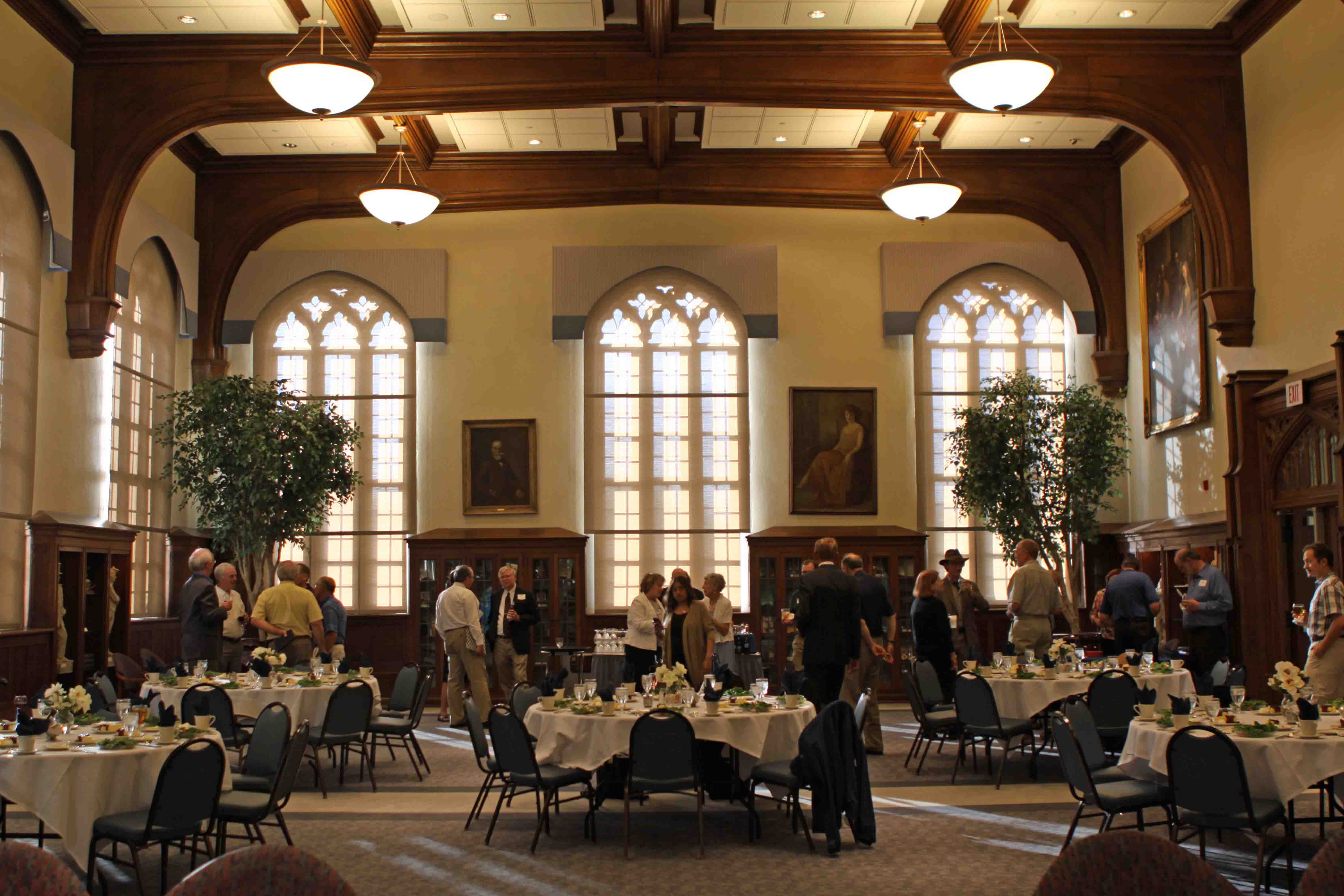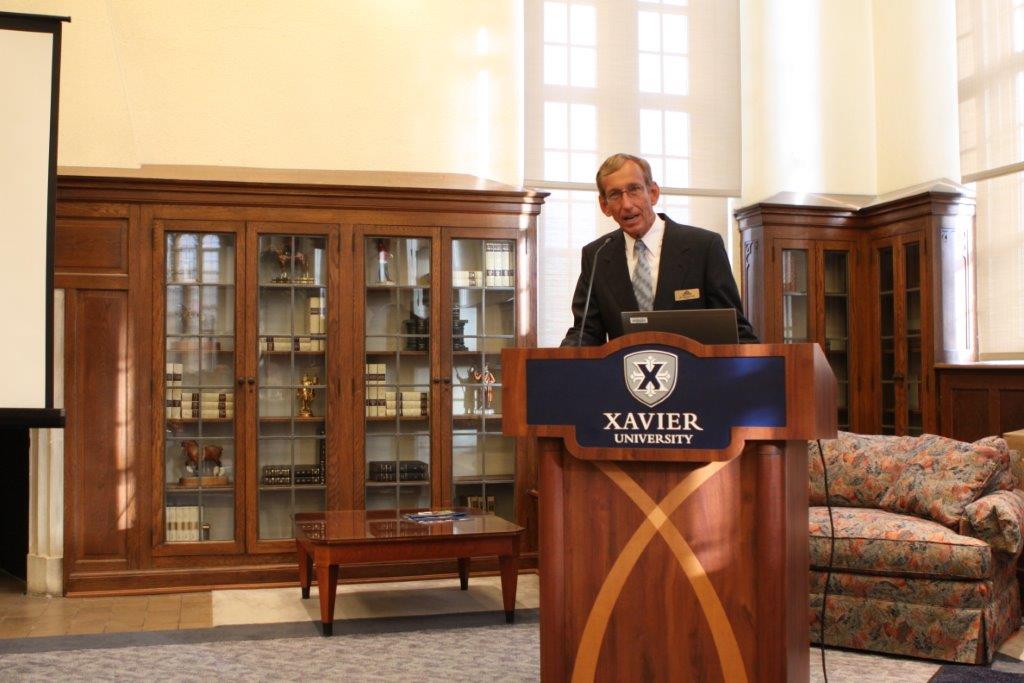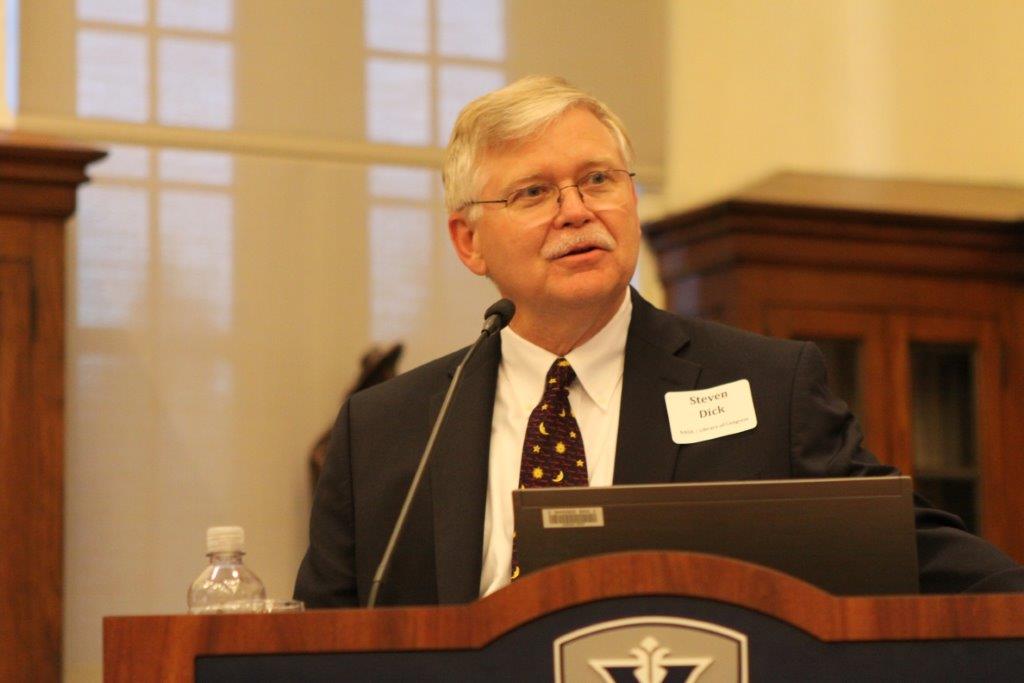 HISTORIAN OF ASTRONOMY, HISTORIAN OF EARLY AMERICAN BASEBALL
Historian, editor, and writer Craig Beale Waff passed away at 5:22 PM, Tuesday, June 12, 2012, in Pasadena, California, just one week after he had observed the rare transit of Venus from Mount Wilson Observatory. He was 66.
Waff was born in New York, NY, on May 3, 1946, younger son of Charles and Mary (nee Carper) Waff and grew up in Flushing, Queens, and Plainview, Long Island, in New York as well as in North Miami, Florida, graduating from Miami-Norland High School in 1964. Showing mathematical ability at a young age, Craig majored in mathematics at the University of Florida, graduating in 1969; during the summers he worked as a co-op student at the National Aeronautics and Space Administration (NASA) Langley Research Center in Virginia. He attended graduate school at Johns Hopkins University, receiving his Ph.D. in 1976. Research for his dissertation on French eighteenth-century lunar theory in France and Denmark was supported by a Woodrow Wilson Fellowship; his dissertation was completed under noted historian of astronomy Harry Woolf, who had written what is now a classic book on the eighteenth-century transits of Venus in 1761 and 1769.
Painfully shy as a young man, Waff realized after a year of teaching mathematics at the University of Missouri, Kansas City, that a career as a university professor standing in front of a classroom was not his forte. Thus, for much of his career he was an editor for New York City-area publishers of encyclopedias and other reference works, including the American Institute of Physics (1977–1979), Arete Publishing Co. (1979–1982), Columbia University Press (1982–1984), Random House (1984–1985), Collier-Newfield Inc. (1994–1997), Macmillan General Reference (1997–1998), and Scholastic Library Publishing (1998–2003). He also served as contract historian for the NASA Jet Propulsion Laboratory in Pasadena, California, from 1985–1993, researching the history of NASA's Deep Space Network (tracking system for interplanetary spacecraft) and Galileo mission to Jupiter, and serving as a technical writer. At the time of his death, he was Senior Historian at the Air Force Research Laboratory at Wright-Patterson Air Force Base in Dayton, Ohio, where he had worked since 2004, except for a brief stint at Andrews Air Force Base, where he was historian for the 89th Airlift Wing (the wing that maintains Air Force One and other aircraft for federal officials).
His love of history was so great that it was also his hobby during his leisure hours, and vacations were often research trips to archives around the United States and Europe. His abiding personal research interest was history of astronomy. Among other topics, he wrote seminal papers on the history of the U.S. Nautical Almanac Office, on the early pre-factory career of major nineteenth-century American telescope maker Alvan Clark, and on aspects of the controversy among nineteenth-century English and French astronomers surrounding priority for the discovery of the planet Neptune. Papers and articles of his had been published in Scientific American, Journal for the History of Astronomy, Astronomy, IEEE Spectrum, Journal of the Antique Telescope Society, various Air Force publications, and half a dozen academic encyclopedias. At the time of his death, Waff was completing research on the popular lectures of Ormsby MacKnight Mitchel, the founding director of the Cincinnati Observatory who has been likened to a nineteenth-century Carl Sagan.
An avid Yankees fan, Waff also was keenly interested in the history of early American pre-1860 pre-Civil War base ball (when the sport was still spelled with two words and played by somewhat different rules from today). At the time of his death, he had just completed writing and editing several contributions to an upcoming book The Greatest Games of 19th Century Baseball to be published by the Society for American Baseball Research (SABR), of which Waff had been a member since 1992. Most significantly, however, through his dogged research through digital databases and newspapers on microfilm, Waff single-handedly quintupled the known number of base ball games played between 1845 and 1860 from around 300 to at least 1,500 (an early account of this project and Waff's Games Tabulation appear at
http://www.retrosheet.org/Protoball/GamesTab.htm
).
From 1993–1997, Waff was married to science writer and editor Trudy E. Bell, whom Waff had known professionally and as a friend since the late 1970s. Although the two found living together challenging and they divorced in 1997, in 2001 they reconciled. Although they lived apart in different Ohio cities, they remained extremely close companions, sharing the raising of Trudy's daughter Roxana, spending most holidays together, and traveling together on research trips, family vacations, and to conferences. An exceptionally gentle family man, during the school year Waff almost daily assisted Roxana with her math homework from elementary school through required courses in college, attended all her theatrical performances and other important events, and every Saturday he was in town took her to breakfast at a favorite local diner.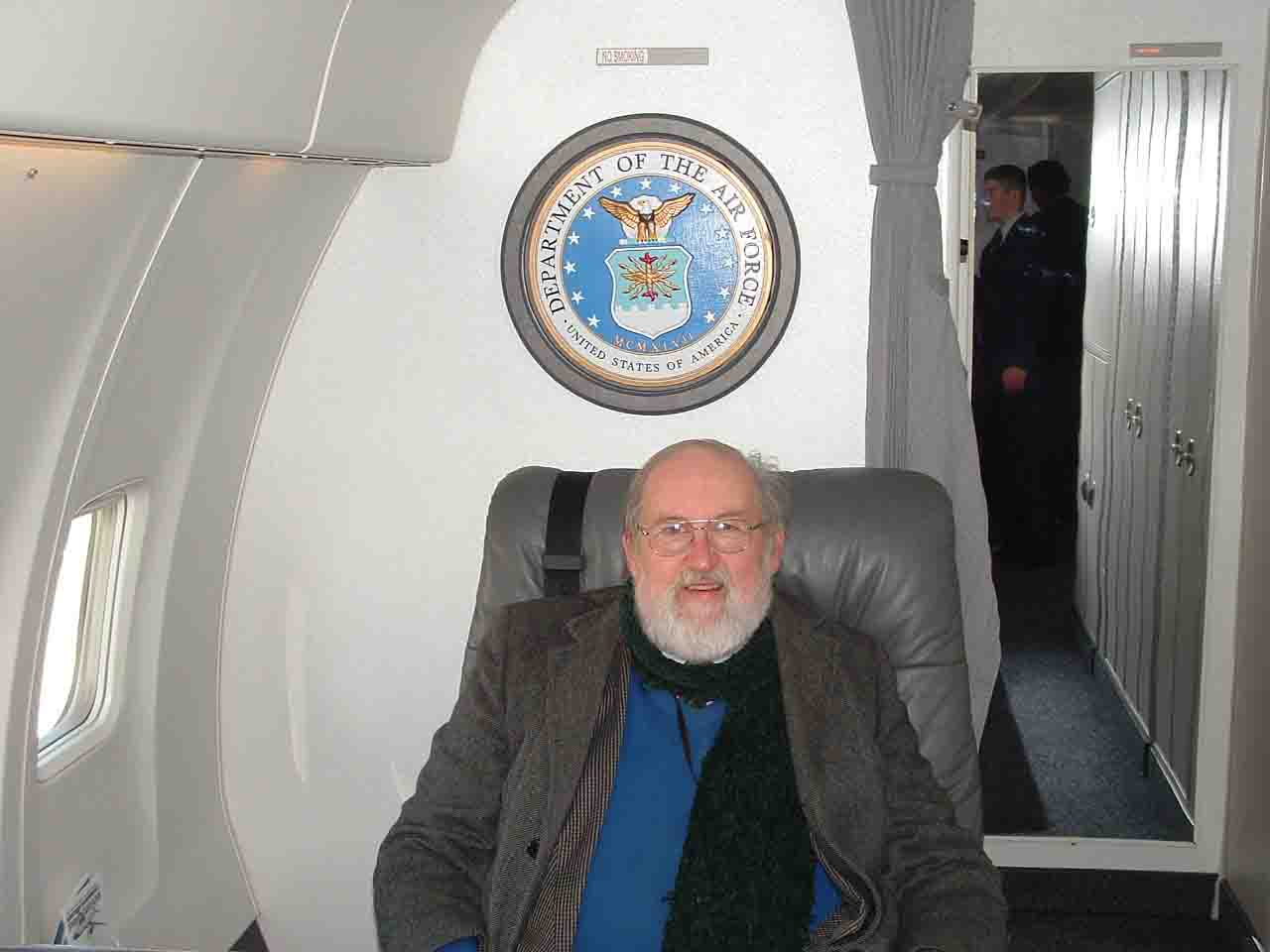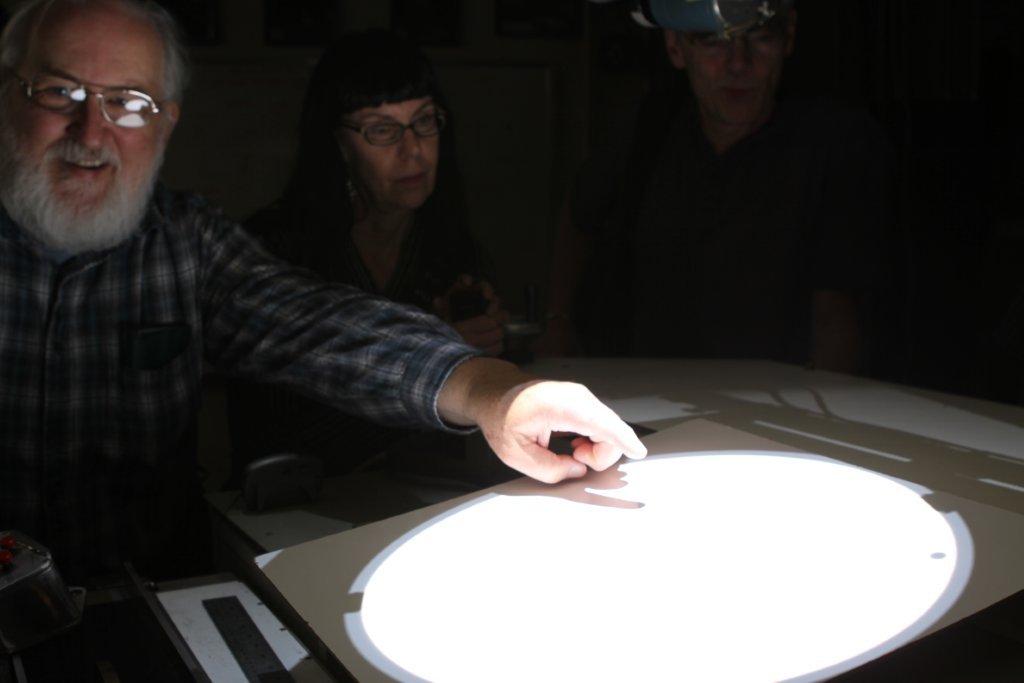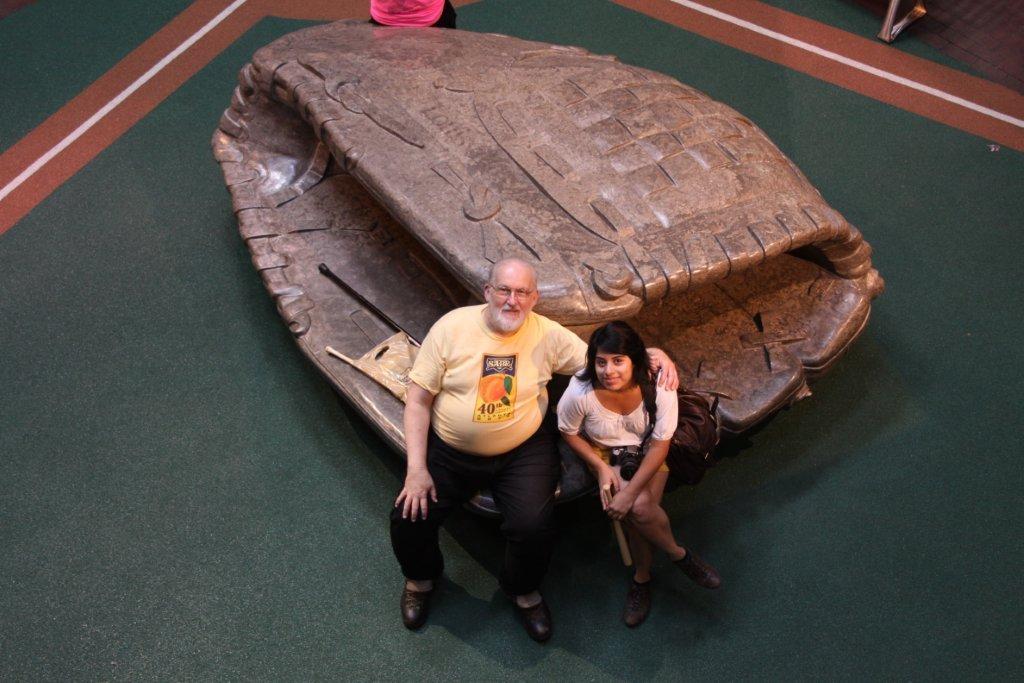 Note: In Microsoft Internet Explorer, you will also see a few details about each photo if you run your mouse over the page; other browsers, such as Safari and Firefox, may not reveal the hidden text.


Waff and Bell were visiting Pasadena to give talks at the same special symposium on the transit of Venus held at Mount Wilson Observatory, and together they observed the rare transit of Venus across the face of the sun from inside the 150-foot solar tower telescope at the observatory on Tuesday, June 5. On Thursday, June 7, Waff was completing some of his last research on Mitchel at the Huntington Library in Pasadena and had just hung up from a phone call to Bell when he collapsed on the reading room floor from massive cardiac arrest. Although he was rushed to Huntington Memorial Hospital, he never regained consciousness, passing away five days later.
Waff is survived by his brother LCDR William B. Waff, USCG (ret) and sister-in-law Ellen Coutts Waff of Middlefield CT, nieces Margret of Middlefield CT, Sarah of Edgewood NM, and Rebeccah Waff Cope of Raleigh NC, and by Trudy E. Bell (Gertrude E. Bell) and 21-year-old stepdaughter Roxana Bell of Lakewood OH, Bell's brother John, of San Diego CA, and sister Shanna Dee Bell and nephew Kenneth Henderson Bell, of Irving TX.
Waff's ashes were scattered at a memorial service at the Cincinnati Observatory Center on Saturday, July 21, 2012.
In lieu of flowers, the family requests that donations be made in Waff's name to the Antique Telescope Society, a 501(c)3 educational organization. Checks should be made payable to the "Antique Telescope Society" and sent to ATS Executive Secretary Walt Breyer, 1878 Robinson Road, Dahlonega GA 30533; note in the memo on the check (or in a separate note) that the contribution is in the memory of Craig B. Waff. (Information about the ATS appears at
http://oldscope.org/
; the link to the special double issue of the ATS Journal about Alvan Clark highlights some major work by Waff.)
Bell plans to see that Waff's nearly completed major research on several key projects is prepared for posthumous publication. Other primary research materials from Waff have been deposited with the archives at NASA JPL and with several individual historians.